Our M
ission
The Baldwin Baptist Association consists of local Southern Baptist Churches in our county, each autonomous in government under the Lordship of Christ. The churches partner together through the association to serve their mutual needs and interests. The association expresses the mutual concern of kindred congregations to advance the cause of Christ and to enlarge each church's participation in Christ's mission. Baldwin Baptist Association works as a central hub to connect people to churches, churches to ministries and ministries to those who are lost, hurting or just need a word of encouragement!

If you are new to the area, or seeking to know more about our churches, we would be glad to assist you in locating a church convenient to you. You will find the alphabetical listing under "churches"!
The purpose of the Baldwin Baptist Association is:
To promote fellowship among the churches.
To conduct a definite work of local missions in cooperation
with the churches of the Association.
To encourage the churches to support the cooperative work of
Evangelism, Missions, Christian Education, and Benevolence
as fostered by the Alabama Baptist Convention and
the Southern Baptist Convention, and to encourage each church in effectively carrying out the mission of Christ.
Our Staff
Rick Ellison, Director of Missions
Rick has served in the Association since July 2013. Rick formerly served at various churches as Associate Pastor and most recently, came from the Alabama State Board of Missions in Montgomery. His heart is to serve the pastors and churches in our association and to share the Good News with the lost. Rick is married to Teresa and they have 3 children.
Nate Diehl, Gulf Area Resort Ministry Director
Nate has been involved with Baldwin Baptist Association since 2005. He has a wide range of responsibilities including Barefoot Believers, who minister to those who visit our beautiful beaches at Gulf Shores, working with visiting groups who want to serve at our RV parks, Snowbird Ministry, Campus Ministries at Faulkner State and coordinating youth activities for the Association. Nate is married to Alicia and they have 3 active youngsters.
Marsh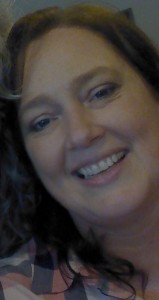 a Laird, Executive Assistant
marsha@baldwinbaptist.com
Marsha began her tenure with the BBA in May of 2015. She now serves as the Executive Assistant to Bro. Rick and oversees our financial department. Marsha not only takes care of our finances but also coordinates meals and conferences throughout the year. She is married to Russ Laird and has 4 children: Brandon, Josh, Collin and Blakely. She has been an integral part of the Sunday School and music ministry at Silverhill First Baptist Church, where she is a member.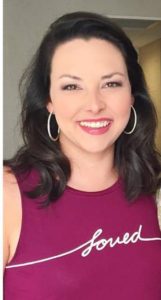 Whitney Parrish, Clerk/Ministry Assistant
office@baldwinbaptist.com
Whitney is new to our association staff and began working with the BBA in December, 2017. Her and her husband recently moved from Montgomery to Baldwin county to be closer to family and relocate a business. Whitney formerly worked at the Alabama Baptist State Board of Missions and now serves as our communications coordinator and clerk. Whitney keeps our social media sites and weekly newsletter to date and scribes minutes in committee meetings. We are glad to have her on board.