Pre Order to Save Time at the Gate!!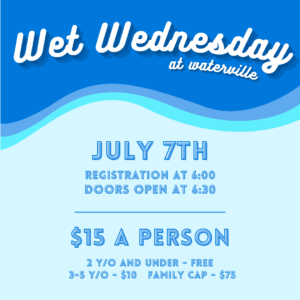 Tickets and armbands can be purchased ahead of time at the Baldwin Baptist Association from June 30 to July 7. We will be closing early at 2pm on July 7 to prepare for the evening. Normal office hours are Monday-Thursday 8am-5pm, Friday 8am-Noon.
Please print and fill out the form at the link above to bring to pick up tickets, along with your check. You can also call ahead at 251-945-5112 with your total and we will have them ready at the ticket desk when you arrive to Waterville.
If you purchase ahead of time, you can go directly to the line without further registration.
To purchase at the gate, come to the ticket table to the right of Waterville's ticket booth before getting in line.