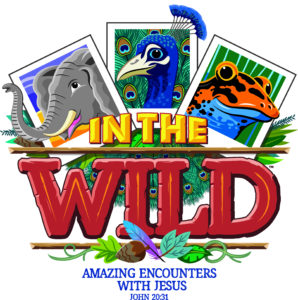 One of the greatest opportunities that we have to share the gospel of Jesus Christ is through Vacation Bible School. Each summer, many of our Association's churches sponsor a VBS at their church. Some of these VBS's are held during the day and some in the evening. Children look forward to this fun time of games, songs, Bible stories, and, of course, refreshments!
If your church is hosting a VBS this summer please let the association know so we can publicize your Vacation Bible School dates and times. Email office@baldwinbaptist.com or call 251.945.5112!
Hugs from children, smiles of appreciation from teachers and the satisfaction of knowing you've been an important part of planting the Gospel seed in the hearts of children – great are your rewards for serving as a Summer VBS Missionary!!
Baldwin Baptist Association is seeking individuals who are dedicated Christians and have their own transportation to assist with VBS at some of our churches. Many times, smaller churches may be unable to host a VBS due to lack of workers but you can help! You can provide an extra pair of hands to help with "crowd control", share a story with the class or sing a song.
You will receive a stipend to help with your expenses.
Click HERE

to access the VBS Summer Missionary Application form.
Click HERE to access the Background Check Authorization form.